Local SEO Tips For Your Google My Business Profile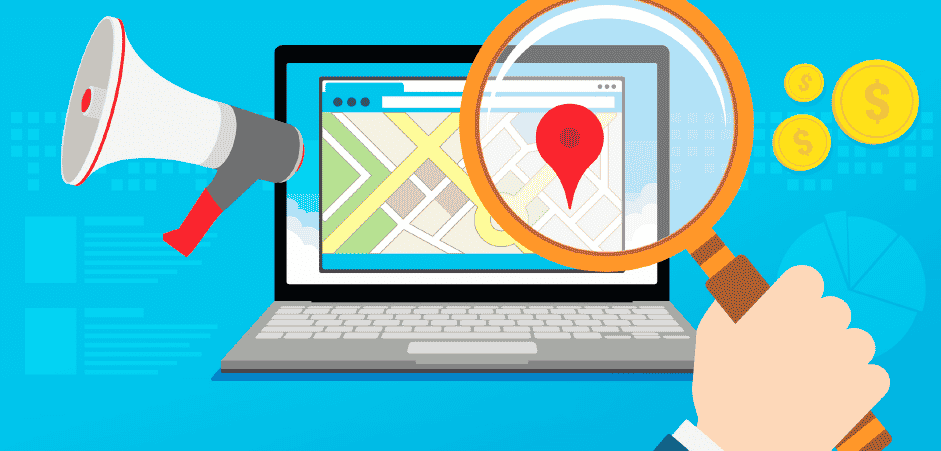 January 7, 2019
Our friend Amanda Bieganski with Tower Marketing is guest blogging this week about Google My Business as part of a local SEO strategy that will help your customers find your manufacturing or industrial business.
Before checking out a new business, users often conduct a simple Google search to find out general information, hours of operation, and reviews. If you haven't set up your business's Google My Business (GMB) profile yet, you may be missing out on potential customers! Use these local SEO tips to help boost your online presence and guide new customers to your website and physical store.
Google My Business Basics
Before we dive into GMB and how you can use it as leverage to beat your competition and bring in new customers, it's important to know the basics. With this information in your tool belt, you can better understand the "how" and "why" behind your local SEO success.
What is Google My Business?
GMB is a tool that allows you to adjust how users view your business via search results or on Google Maps. By building your GMB profile and keeping it updated with the correct information, users can easily find your local business and interact by leaving reviews, viewing photos, and reading your latest posts. So, why is your GMB profile important? Google estimates that 97% of consumers search for local products and services. By claiming your business's profile, you increase your chances of showing up higher in search results for users in your area. You'll be able to beat your competition and help drive more customers to you. It's the perfect way to integrate SEO for local businesses!
How to Claim a Business
Before you get started, know that you can only claim a business if you personally interact with customers during business hours. Because this rule includes working with customers in your store or at a customer's location, both physical stores (i.e. retail, repair shops) and online service providers (i.e. marketers, freelancers) can claim their GMB listing. If you qualify for a GMB listing, you can claim your profile by logging into your Gmail account or signing up for an account. Make your way to the Google My Business landing page, click "Manage Now," and search for your business. If your business comes up in the search, you can confirm it's yours and update the information. If it's not on the map, you'll need to input all the business info manually.
How to Verify a Business
Google requires businesses to verify themselves in order to prevent unwarranted users or competitors from claiming their business's profile. They simply want proof that you are the actual owner of your business. To become verified, you need to request a verification code. Google will send the code to your business's physical address or to your business's phone number. Once you have the code, you can verify your business with Google online.
Standard Google My Business Optimizations
After you've claimed and verified your business, you'll want to optimize your GMB profile. Standard optimizations include checking or updating the following to ensure they're accurate:
NAP (Name, Address, and Phone Number)
Business Hours
Business Category
Business Description
Images of Your Business
Keeping all of these pieces up-to-date will make your business easier to find and will provide the appearance of a professional business that users can trust.
Local SEO Tips & Google My Business Features
The GMB manager has many useful features that enhance local SEO for small businesses. It allows you to do things such as check and respond to your customer reviews, answer customer questions, and adjust seasonal information such as holiday business hours. Take a deeper look at some of these features and learn how you can use them to your advantage.
Q&As
This portion of GMB profiles allows anyone to ask questions about a business or the products and services it offers. The expectation is that the business itself will answer the customer questions. However, if the GMB profile goes unchecked, other customers or users may take it upon themselves to answer the questions. The answers they provide are often incorrect or irrelevant. To ensure customer questions are thoughtfully answered with accurate information, you should log into your profile a few times a week to check for new questions. To stay ahead of the game, GMB also allows you to pre-populate your profile's Q&A section with questions that are frequently asked by customers. This gives you the chance to answer customer questions before they even ask.
Posts
GMB posts allow you to share updates, special promotions, new blog posts, and
announcements with anyone who searches for your business or local businesses in your industry. These posts give you the opportunity to share timely content and promotions with users before they visit your store or website.
Posts are easy to create, but there are a few things you'll want to add in order to make each post the best it can be. Be sure to incorporate:
High-resolution photos to entice your readers.
Call-to-actions to push users to contact you, visit a page, or go to your business's physical
location.
Simple content that's easy to read and comprehend.
Once you've crafted a post, you can publish it and it will begin populating on your GMB profile. The one catch is that Google will only show your post in your profile for seven days to ensure that only the latest content is seen by users. After seven days, it will be archived within a link in your profile.
Insights
This tool allows you to see how users interact with your GMB profile. With this information, you can better manipulate your profile to suit the needs of your users. Insights allows you to see:
How many users viewed your GMB profile.
How users found your profile.
Any interactions users had while viewing your profile.
You'll be able to see data history for the past month or 90 days , which is fantastic if you're first starting out with local SEO. The downfall is that the data history you view will not be kept and tracked in GMB. If you want to track how your profile has done over time, you'll need to download the data and keep track of it yourself.
Google Maps "Follow" Button
When clicked, this button sends any of your future business updates to users automatically. The updates and posts populate in users' "For You" tab , which is an area that generates business recommendations for each user based on any preferences or information they've already shared. Not only is the follow button a great way to keep your information flowing to your customers, but it's also fantastic for local SEO growth. When you gain a local following, those users are more likely to become loyal customers who will spread the word about your sales, events, and announcements.
Latest Google My Business Updates
In addition to the original GMB features, Google has rolled out additional updates that can help you promote your business locally.
Early New Business Listings
Prior to the updates, Google only allowed you to claim and verify your business once you were open to the public. Now, Google is allowing businesses to create their profile and list it on Google Maps three months before they officially open . This allows you to build awareness of your company and future opening date before you even cut the red ribbon on your brand new business. Your new business listing will need to be optimized with the same optimizations as previously discussed.
The advantage to this tool is that you can engage with potential customers through
posts and photos. It's a perfect way to jumpstart your marketing and inform people of the value of your business ahead of time.
Local service area
Google has also removed the option of selecting a particular service area around your business. Instead, you'll be asked to enter your business address, service area, or both. Google will set the service area radius for you. This is great for businesses who have a physical location that's a significant distance away from their customer service area.
Amanda Bieganski is a Content Marketing Specialist at Tower Marketing in Lancaster, PA. They're a full-service digital marketing agency providing clients with innovative solutions and holistic, long-term strategies. 
Still Looking For Answers? We Can Help!