Marketing Budget Part 1: Develop A Plan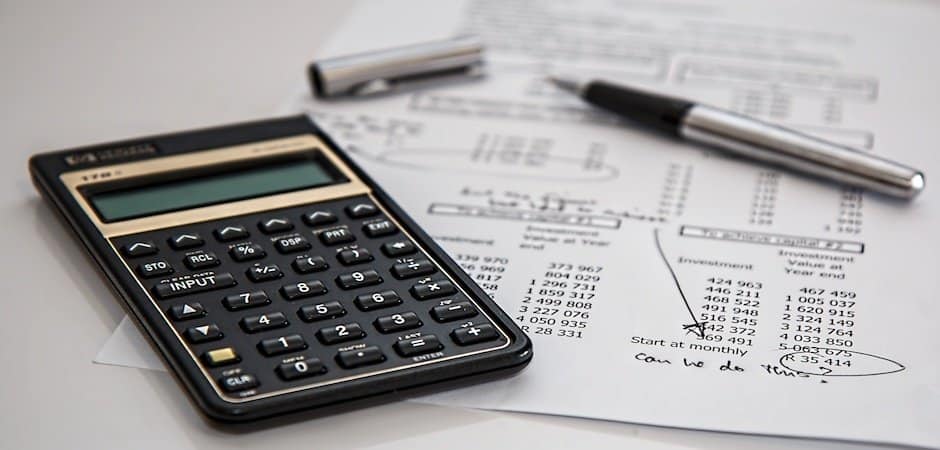 March 6, 2013
We're sure you've heard it before. It's a phrase that everyone hates hearing: "You have to spend money to make money." But many people struggle to figure out how much money they have to spend to make the amount of money they want to make!
In this two-part series, we'll take you through the process of developing a plan for a marketing strategy and budget that will support your company goals. In Part 2 we'll tell you how to implement the plan.
Start With A Marketing Strategy
When calculating your marketing budget, make sure you start by aligning your marketing goals with your company's strategic goals and vision for growth. If you plan to grow by 20%, but only want to invest enough in marketing to get new business cards for everyone in your company, you're probably going to be disappointed with the results of your investment!
It's important to develop a written marketing strategy that is agreed upon by the executive team, the sales team, and the marketing team. Make sure everyone is driving their activities in the same direction.
Setting Your Marketing Budget
Once you've aligned your company goals with your marketing goals, you'll need to identify your marketing budget so you can develop a more detailed marketing plan to support your strategy.
Lean Plan: 1 – 2% of your top-line revenue. Engage and retain current customers with simple tools and strategies. This is ideal for companies that are looking to maintain their market position, and don't have ambitious growth goals.
Target Plan: 3 – 4% of your top-line revenue. Attract new prospects and retain current customers with advanced tools and strategies. This is ideal for companies that are looking to increase their market share and have moderate growth goals (10 – 15% annual growth).
Stretch Plan: 5% or more of your top-line revenue.  Accelerate your results by applying more resources focused on driving leads, conversion, and sales. Use complex marketing strategies and cutting-edge tools. Ideal for companies who have ambitious plans to grow and increase market share (20% or more annual growth).
Allocating Your Marketing Budget Dollars
Armed with your goals and a budget, you can now get into the nitty-gritty of developing a tactical plan to transform your marketing dreams into reality! The complexity of your plan will depend on the marketing budget you have identified, but you should also consider including tactical plans related to SEO, Social Media, Paid Advertising, Content Offers, Blogging, Email Marketing, Lead Conversion and Nurturing, Integration with Sales Activities, Trade Shows, and Print/Traditional Advertising.
Determine how much of your marketing budget should be allocated to each aspect of your plan. The chart below is based on a 2011 survey of over 900 companies. It displays the percentage of their marketing budget that was allocated to each area of their marketing plan. You may decide to spend more or less based on what your direct competitors are spending, what industry you are in, and your specific goals.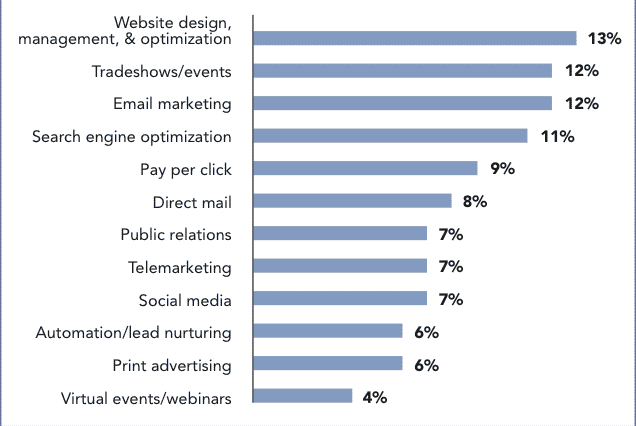 Next Steps:
Read our next post, Marketing Budget Part 2: Implement Your Plan!