Industry 4.0 Improves Efficiency and Accelerates Growth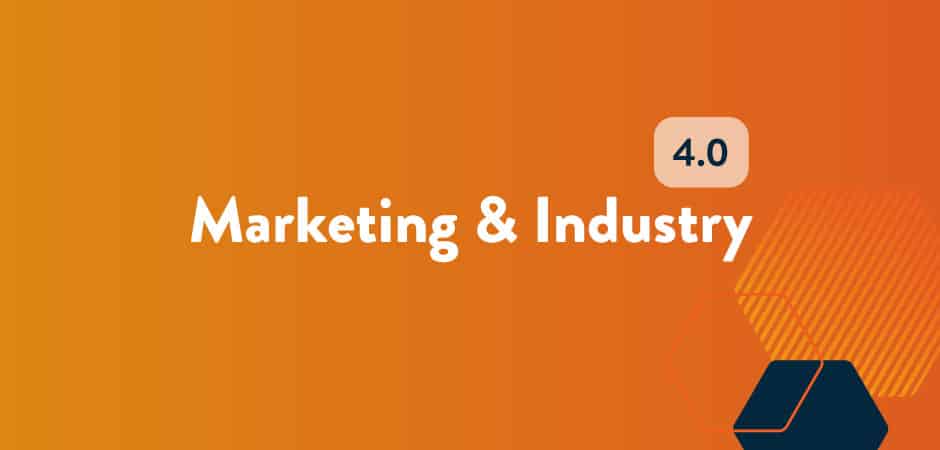 January 25, 2022
Industry 4.0 has changed the factory floor. From optimizing machine performance to real-time updates on inventory, the Industrial Internet of Things (IIOT) has created a more connected and efficient way to work. But has Industry 4.0 expanded past the factory and changed the way manufacturers do marketing?
Unfortunately, as seen from Thomasnet.com's terrific article How To Adopt Industry 4.0 In Your Shop, a lot of manufacturers are still not ready to embrace the full scope of Industry 4.0:
"Many manufacturers perceive Industry 4.0 adoption as more of an obligation than an opportunity, something to be relegated to an IT department rather than presented as a strategic, company-wide initiative."
Adopting this top-down approach to Industry 4.0 means including a company's digital marketing efforts. In the same way that a smart factory provides data on machine performance or automates tedious inventory tasks, your digital marketing strategy should also be collecting data on your leads and automating repetitive tasks like scheduling social media posts. Combining digital marketing and marketing automation will connect you to your customers more efficiently, provide insights into what they want, and deliver a customized experience.
Beat your competition by connecting, optimizing, and automating your marketing to start engaging faster with leads and increase your sales close rate.
The marketing department of the future is:
Connected
Optimized
Transparent
Proactive
Agile
Just like high-tech sensors in an Industry 4.0 smart factory provide real-time data to help avoid downtime, proper digital marketing practices provide data on what buyers are seeking at every stage of the funnel; and most importantly, how to present the right information where they are. Shift your reactive strategy into a proactive strategy by making data-driven decisions based on trackable and measurable data.
Software platforms like HubSpot equip you with real-time insights into every interaction your customers have with your digital marketing. As speed and customization are crucial when nurturing a lead, your sales team would be immediately notified with contextually relevant, personalized information on the prospect as soon as they engage with you.
Infrastructure in your digital marketing provides valuable synchronicity to user experience.
For companies still relying solely on trade show attendance and print media, there is an ocean of opportunity for improvement. Putting together basic digital marketing infrastructure, and understanding how to leverage it to attract leads, nurture them and turn them into customers, is the first step toward digitizing your marketing.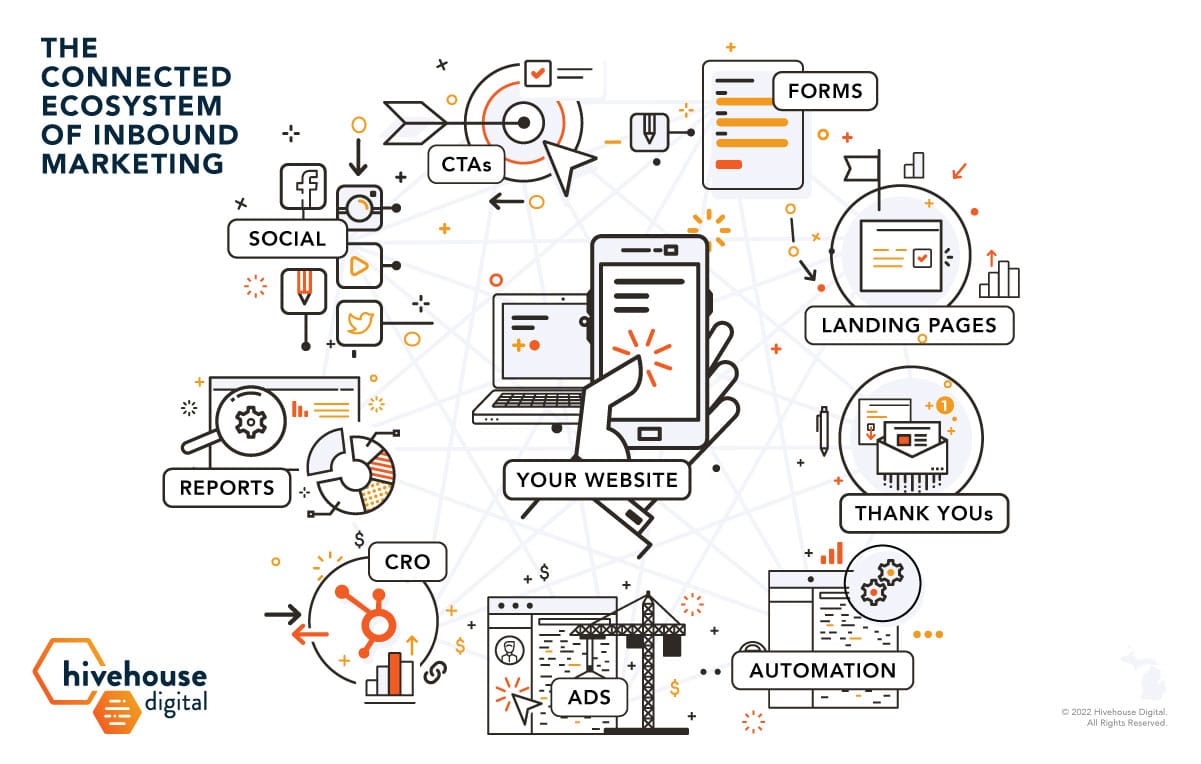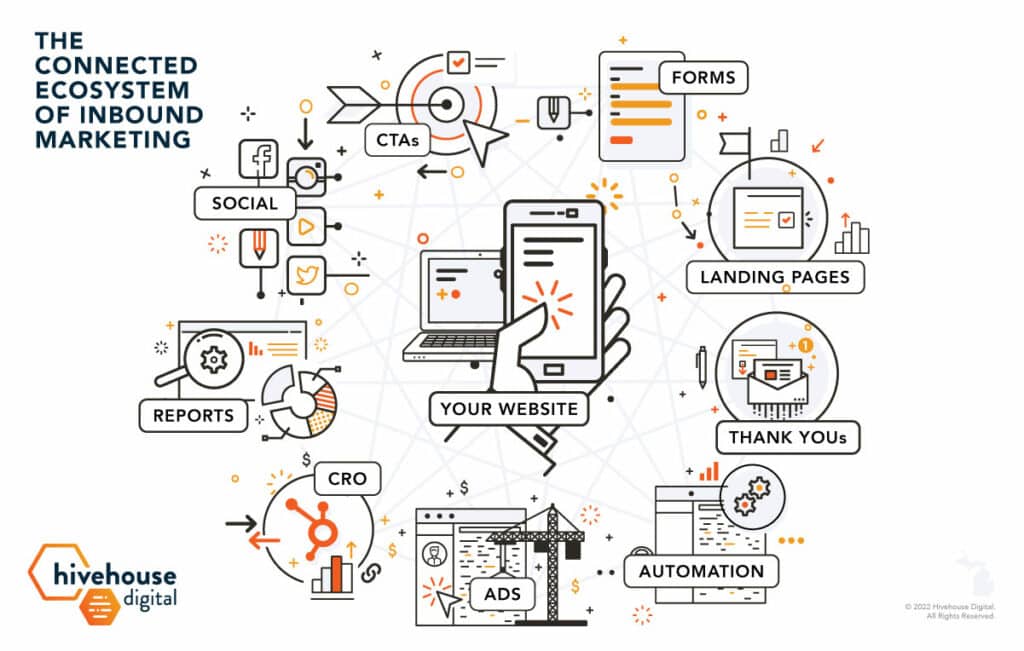 Here's a look at a basic infrastructure:
Website: Your website should provide plenty of conversion points for lead capture and feature consistent blogging
CTAs: These buttons will entice visitors to download your content so you can get their contact info
Forms: Your forms should be simple and the number of fields should align with the value of the offer
Landing Pages: This is where the conversions happen – these pages should follow best practices for high conversion rates
Automated Workflows: These campaigns drip content on your prospects, nurturing them through the funnel
Social Media: A great place to promote your content, interact with customers and demonstrate thought leadership
CRO: Conversion rate optimization is the tuning of the dials to increase the performance of all your online assets to better convert visitors to leads, and leads into customers
PPC and Paid Ads: Pay to play allows you to hyper-target specific audiences or customer profiles with your content
Reporting /Tracking: Review how each area of your marketing is performing and identify what needs to be updated, optimized, and added to your plan to better reach your goals
Boost ROI with refined digital marketing
Once your digital marketing infrastructure is set up, you'll layer content and analytics on top of it. You'll test and recalibrate based on those analytics, and make data-driven decisions about what's working and what's not.
You'll combine your owned media tactics (like your own company blog) with paid and earned media tactics (such as a guest blog on an industry site) with your outbound activities (like print media and events) to create a complete marketing program. Since digital marketing is measurable, you'll always be aware of your ROI and shift your budget accordingly proactively.
Implementing digital automation into your marketing efforts will better align your marketing and sales team to increase lead generation, provide more meaningful experiences while lead nurturing, and keep your funnel full.
Embracing Industry 4.0 means applying the same methodology that has revolutionized manufacturing and production to all of your company's departments. At the end of the day, it's about outfitting your company with tools that help them perform to its full potential. Whether it's a packaging machine or an email marketing campaign, providing real-time data, A.I. technology, and automation can transform your old-fashioned company into one built for the future.
We're industrial marketers that are currently helping many midwest manufacturers understand how industrial marketing fits into their Industry 4.0 landscape — let us know if you need help!
Updated on 1/25/2022