5 Metrics To Measure Your B2B Website Performance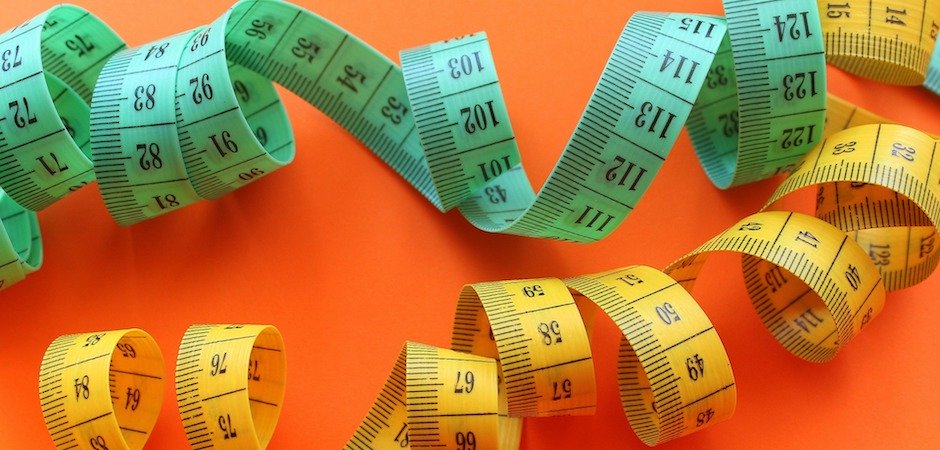 March 2, 2022
Website reporting is vital to your success.
We like to remind our clients that you can't optimize and produce real results when you don't measure. Just like manufacturers monitor the performance of their throughput and capacity utilization, marketers measure website performance and conversion rate.
Your website is your most critical marketing piece because it pulls a lot of weight, it helps you:
Rank in search and generate higher traffic
Convert your visitors into leads
Establish your brand
Maintaining your website to keep it an efficient piece of "marketing machinery" means regularly measuring the metrics to determine what's working and what's not. The data you capture now can create a roadmap for your team of an entirely new website or just minor updates.
We recommend that you start off with these analytics tools:
Hotjar
Google Analytics
Google Search Console
Ahrefs
5 baseline metrics that guide successful lead generation
1. Search Engine Optimization (SEO)
Chances are your stuff is pretty darn cool to your ideal buyers, but that doesn't matter if they can't find your site when they use Google search. Issues affecting your SEO may include:
Missing meta descriptions
Duplicate page titles
Pages titles that are too long
Page titles without keywords
Images missing alt text
Fortunately, most of the time what's hurting your Google search results is actually really easy to fix. Using free analytics tools (such as Google Search Console) can help you identify quick actions to take that will improve where you rank in Google search. The goal is to get found on page one since most users won't travel beyond that. And you can't do that if your website has any of the issues we listed above.
2. Traffic
By measuring your website traffic, you'll make informed decisions backed by data, set company-specific benchmarks, and better align your website content for your ideal, target audience. You'll want to start by asking: Where do my visitors come from?
Analyze your geographic region traffic.
If some of your traffic is coming from China and you only do business in Michigan and Ohio, you'll need to localize your page titles or meta descriptions to attract more visitors who can actually buy from you.
Investigate how your visitors are arriving on your site.
Are they coming from social media? Email marketing? Other site referrals? Organic traffic? Knowing the answers can help you decide which tactics are driving people to your website and this allows you to allocate your budget more efficiently.
Inspect what content your visitors are reviewing.
Understanding which pages your visitors are engaging with and which they're ignoring can help you understand your opportunities to improve and possibly even delete pages. If a good portion of your traffic is going to your 'About Us' page, you'll want to keep it up-to-date, and possibly add additional copy and photos. Understanding which pages get the most traffic can also tell you what information your visitors need. You'll want to include conversion points and CTAs on high traffic pages — because you know you have a captive audience there.
3. Conversions
Okay, so you have people coming to your site, but are they converting into leads? Seeing where your visitors are clicking provides a "cheat sheet" on where to put lead capturing content and Calls-To-Actions (CTAs). We once had a really high traffic blog with thousands of views –and no CTA. We plopped a CTA to some additional content in there and BOOM! It converted like crazy.
You might already have content hidden behind a form; but by measuring the conversion rate of whether or not the user actually submitted their information, you're given valuable data. This percentage reveals whether you need to adjust form length and placement.
4. Quality of Leads
You've got site visitors converting into leads, but are they the right leads?
If you only work with clients in certain states, but half your leads are outside your market, those leads won't help your sales. You want to attract quality leads that are worth a follow-up from your sales team. Qualifying your leads will help you understand the quality of leads you are getting.
There are two main ways to qualify your leads:
Marketing qualified leads: These are prospects who have engaged in your marketing but aren't quite ready for a sales call yet. These customers need more nurturing before moving on to the next step in the sales process.
Sales qualified leads: These prospects have taken actions that show they are interested and ready for a sales call.
If you are using a marketing automation tool like Hubspot, you can use lead scoring tools to assign values to different actions a prospect might take. Based on these attributes, you can use automation to qualify your leads based on the actions they take.
5. Usability
The chances of a successful lead conversion drop substantially if the user experience is subpar because the visitor won't stay on your site very long. Your site needs to deliver a good digital experience so that your visitors can find what they need or better yet – make a purchase from you. In fact, a Forrester Research study showed that "a well designed user interface could raise your website's conversion rate by up to a 200%, and a better UX design could yield conversion rates up to 400%."
Using a tool, like Hotjar, can help you measure the usability of your site with visual recordings and heatmaps of your website traffic. With that information you can determine:
Is your website working well for mobile devices?
Do people know to scroll down on a page for more content?
Are they trying to engage with non-clickable content?
Measuring your website's usability provides valuable insights into optimization strategies you can implement, fueling lead generation and creating a positive user experience.
No heat mapping tool? No problem! Google Analytics will provide you with some basic data that will help paint the picture of how users are engaging with your site. By utilizing Google Analytics to track Pages per Session, Average Time on Page, Bounce Rate, and New and Returning Visitors, you'll get a good understanding of how specific pages on your site are performing.
Begin tracking and optimizing your website performance
These 5 baseline metrics will target the opportunities for enhancement on your website and therefore, improve user experience and generate more leads.
You know where to start, so now it's time to figure out your baseline performance to ensure you're improving over time.
The great news is that you can track and report on all of these metrics yourself with the help of free analytics tools.