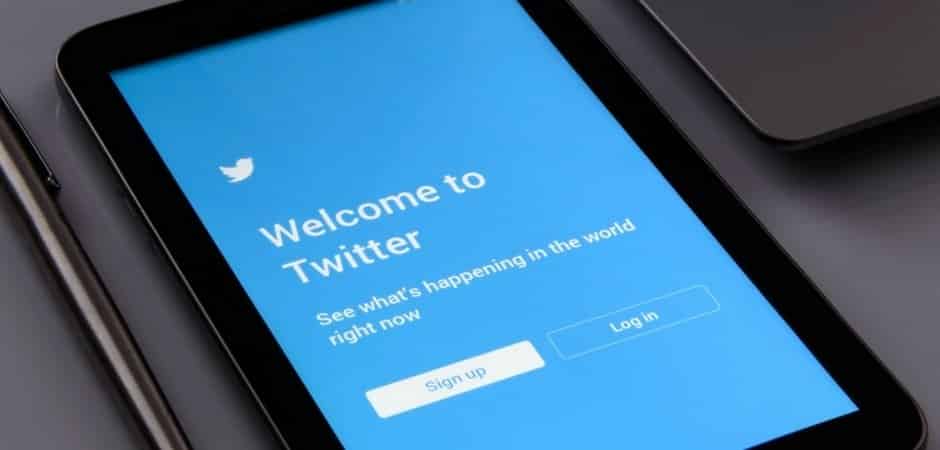 December 9, 2011
Twitter has adopted a new site redesign with the intention of making the social site simpler and easier to use. Twitter currently has over 117 million users, therefore the new design, including the added features, is providing a new social experience for many. Twitter has modified the usability of the core Twitter features: a new 'Home' & 'Profile' design, with the addition of a 'Connect' and 'Discover' option.
What's great is you won't have to figure out the new re-design across the various devices.
The new menu and features are consistent across the desktop, iPhone, and Android devices.'Home' now offers more social info with each tweet that shows up in your Twitter Stream. News and updates from those you follow now include more social information, enhancing your social interactions.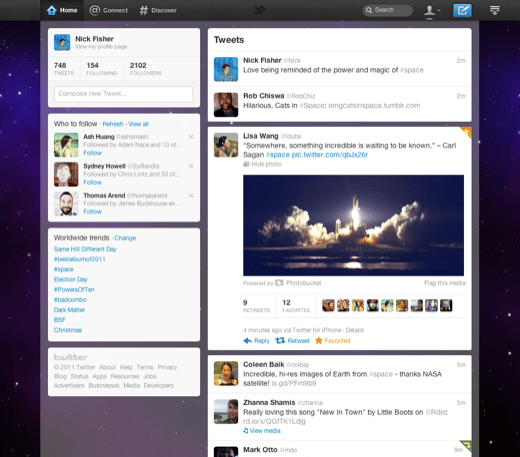 Your profile section now has a more sleek and simple appeal. The layout is simple, yet clearly a substantial upgrade in design.
The newly added 'Discover' feature is a customized mash-up of news and social information, which has been acquired from your interests and trends. A compilation of news stories, follow suggestions, and hashtag trends will appear here.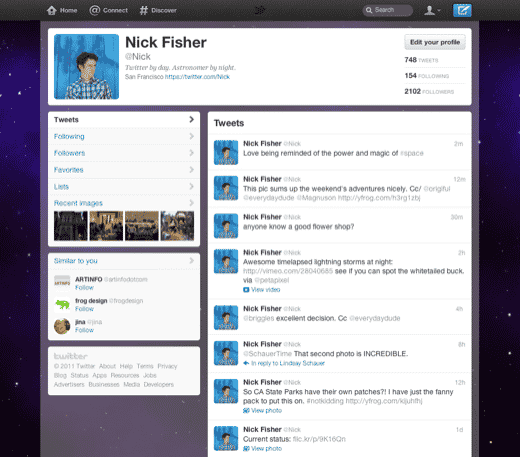 'Connect' allows you to easily view your social interactions, including new follows, re-tweets, and @ mentions. Twitter is one of the most popular social hangouts; therefore providing all of your social interactions in one place seems like a long over-due addition.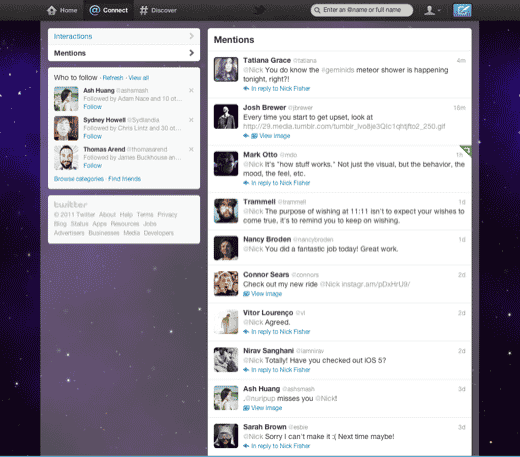 The new redesign is being rolled out to users over time. When you get access to the new design spend some time getting acquainted with the new features. Android and iPhone applications have been upgraded as well – so don't forget to update!
The Whole Brain Group offers social media workshops, including one just for Twitter! We'd be happy to introduce you to the wonderful world of social media!
[Images courtesy of
Twitter
]