What does the removal of the Google My Business app mean for you?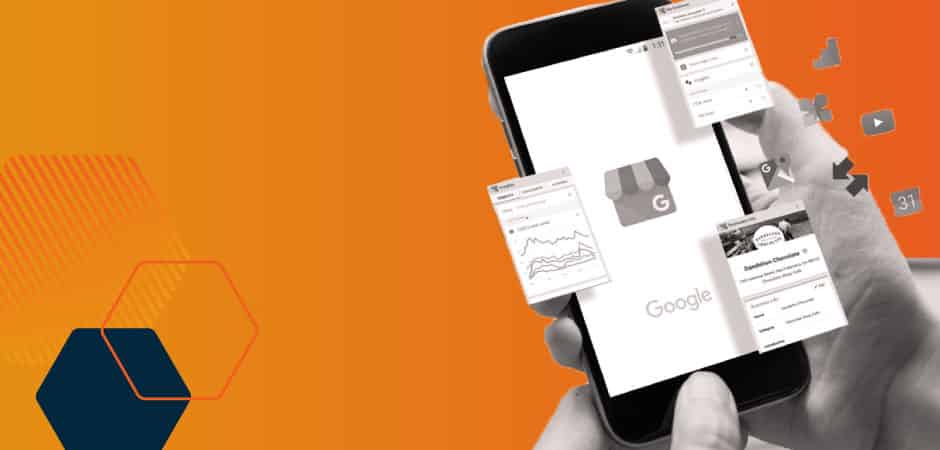 April 26, 2022
At the end of last year, Google announced it was rebranding Google My Business to the new Google Business Profile in 2022. Now, the company is making big changes as they start to discontinue the Google My Business app and limit the desktop browser for certain users. Learn more about these changes and what it means for managing your business profile.
How can I access my business information now?
You can use the Google Maps or Search apps to update your Google Business Profile. All you have to do is download either of the apps and log in using the email associated with your Google Business Profile. Once you've logged in, click on your profile, then click on "Manage Your Business" and you can optimize your profile on your phone or tablet.
If you'd like to update your business information on desktop, Google states it will keep the Google Business Profile Manager for those that manage a large number of accounts. At this time, no threshold has been given for how many profiles you must manage to have access to the desktop experience.
Note: If you have recently been verified or added as a manager, it can take up to two weeks before you can access information on the apps. During this time, you can use the web-based Google Business Profile Manager.
When will the Google My Business app be discontinued?
As of right now, there is no confirmed date that the Google My Business app will be discontinued, but is expected to happen in 2022. According to Google, over the next few months, they will stop supporting the Google My Business app, and users will receive emails to direct them to the Google Maps and Search apps to update their profile on mobile.
How can I prepare for this transition?
Small businesses should download the Google Maps and Google Seach apps to prepare for the transition. While the Google My Business app is still available to download, Google will no longer update the app and may shut it down in the future.
On the Google Maps and Search apps, you can:
Claim and verify your business
Edit your profile with new hours, phone numbers, add a menu, or other business information
Add photos and business updates
Respond to reviews and questions
Some features may differ from the Google My Business apps, but the main functions are still available in the new experience. Google will also add additional tools to understand how your business is performing and add suggestions for improving your online presence on the Search and Map apps.
There are no consumer-facing changes to this update. Users will still view and interact with your profile in the same way.
While the new Google Business Profile change isn't a big update, it will change where you can update your profile information. If you download the Google Maps or Search apps, you'll be good to go!
If you need any help optimizing your Google Business Profile or need help getting found in search, give us a call and learn how Hivehouse Digital can help you grow your business.
Still Looking For Answers? We Can Help!