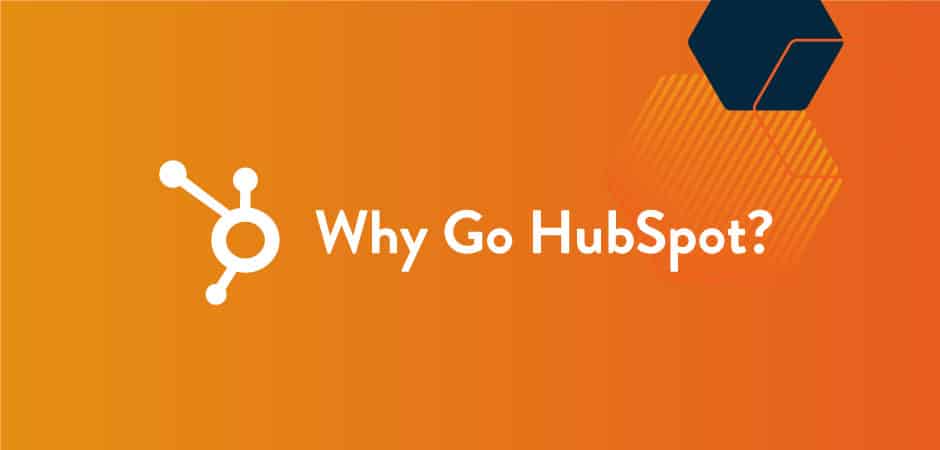 April 22, 2022
Whether you're a small startup or a large company, inbound marketing is a powerful way to attract leads to your business. If you're looking for the perfect platform to help with inbound methodology, HubSpot is the one for you. There are a lot of options out there, so why go with HubSpot? Nothing quite compares to the extensive and easy-to-use tools the platform has to offer. Keep reading to learn what HubSpot is, and why you should choose it as your inbound marketing, sales, and customer service platform.
What Is HubSpot?
Put simply, HubSpot is an inbound marketing and sales CRM platform. You can send emails, schedule meetings, set up automation, capture leads, manage customer feedback, track sales pipelines, measure performance, and more all in one place. HubSpot is made up of five "Hubs"—Marketing Hub, Sales Hub, Service Hub, CMS Hub, and Operations Hub.
Ultimately, it helps you manage your inbound marketing so you can attract, convert, close, and delight customers.
Here are the top reasons why you should go with HubSpot for your inbound marketing.
All-in-One Tool
Perhaps the most important reason to use HubSpot is that it's your all-in-one solution for marketing, sales, and support. While there are plenty of tools out there for your different teams, HubSpot brings them all together in one platform. No transferring data between tools needed.
Your marketing team can build landing pages, create lead captures, and plan SEO strategy. Once leads are captured, they can easily get passed over to sales to schedule meetings, create deals, and forecast revenue. And once they convert, your support team can create bots, publish knowledge base articles, and chat with clients.
If you don't need one or two of the Hubs, you don't have to subscribe to each right away. HubSpot can grow alongside your business. You can customize your plan to fit the size of your business, knowing that as you grow, HubSpot is capable of scaling with you.
Easy-to-Use Interface
One of the main reasons to use HubSpot is its user-friendly tools. Many other CRM platforms can be difficult to use and have a steep learning curve. The user experience is clean, modern, and easily customized to your needs. Plus, HubSpot has a huge knowledge base with articles, community support, and video courses that help you learn how to maximize possibilities with the platform. And if you have any issues, they have live chat, email, and phone support, depending on your subscription level.
HubSpot Partner Network
Another benefit of using HubSpot is its extensive partner network of agencies and consultants that can help you with the platform. While HubSpot is user-friendly, it can be overwhelming when you're new. HubSpot Partner Agencies (like us!) can help you set up your portal, migrate your existing data, and help you with your inbound strategy. This is a great way to let experts set you up for success so your team can do what they do best.
Marketplace Integration
While HubSpot offers a lot of tools, it can't offer everything. The good news? HubSpot has a large marketplace with over a thousand integrations. Does your sales team want to implement SMS texting? There's an integration for that. Need to connect to Shopify? No problem there. If you're using additional platforms to enhance your marketing, there's likely an already existing integration waiting to be connected.
No Coding Needed
Other CRMs often require development resources in order to customize them the way you'd like. This can be hard for small companies on a budget. Most of the customization can be done by you, without the need to code. You won't need to rely on a development team to build a landing page or email design, it can all be done with the drag-and-drop tools. Not only does this take fewer resources for you, but it can also speed up the process and get your marketing out quicker.
Get Started with HubSpot
So why go HubSpot?
It's an all-in-one tool to align your marketing, sales, and service teams
It has an easy-to-use interface
The HubSpot Partner Network connects you to experts
The integration marketplace allows you to sync with outside tools
No coding is needed to customize
What does all this mean? It helps you maximize your inbound marketing efforts so you can attract leads, convert them into customers, and continue to engage with them post-sale.
Not sure where to start? Contact us to learn more about how we can help you get started with HubSpot. Hivehouse is a full-service HubSpot Platinum Partner ready to help you set up your HubSpot portal and implement your inbound marketing strategy.
Still Looking For Answers? We Can Help!