How To Repurpose Your B2B Digital Content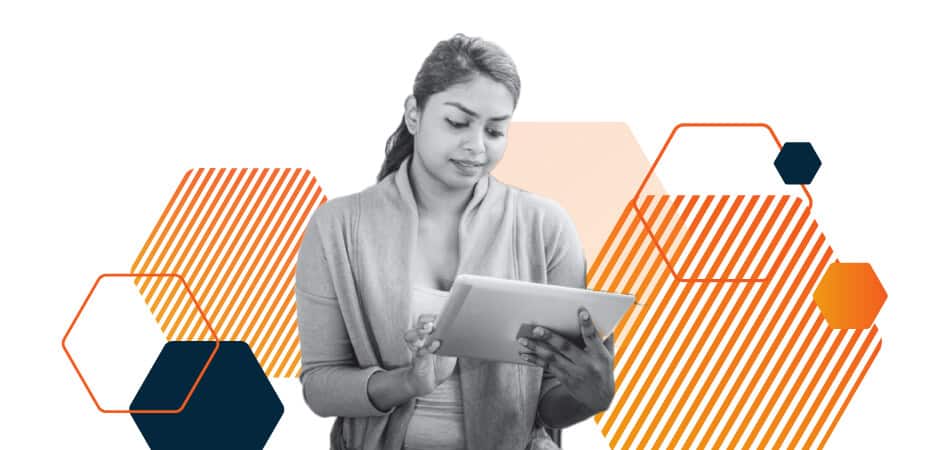 June 23, 2021
In the world of inbound marketing, content is king. Through engaging content, you increase your website's search ranking and demonstrate your value to potential customers by presenting yourself as an authority on a topic and starting a conversation leading to an eventual sales opportunity down the line.
There are many examples of content, some of the most popular forms of B2B content include:
Blogs
Email
Video
Webinars
White Papers
Infographics
Case Studies
Podcasts
While creating compelling content regularly may seem like a daunting task; you already have more content than you think.
Years ago, I met with a small family-owned insurance agency that knew a bit about inbound marketing but didn't know how to get started creating their own content. After a brief discussion about their goals and audience, I asked to see what kinds of materials their sales team had been using and they came back with boxes of old brochures, RFPs, mailers, and presentations from conferences. They had a wealth of information their sales team had been using successfully for years. We were able to create compelling content in the form of blogs, emails promoting an online webinar, and we built a robust website that drove search engine traffic and generated sales leads.
By leveraging existing sales materials, you can create compelling content that already speaks to your existing clients, and by picking the brains of your sales team you can prioritize topics that come up the most when speaking to new clients.
The Benefits of Repurposing Your Content
While it would be great if every piece of content you created generated hundreds of leads, realistically the majority of your leads will be generated from a fraction of your total content. HubSpot estimates that 20% of their content generates 90% of their leads.
To be successful in content marketing, you don't have to create content every day, instead focus on getting your best content in front of the most people. The easiest way to do this is through repurposing existing content.
Benefits of repurposing content:
Repurposing Content Checklist
1. Audit your existing content & look for gaps
Before you can repurpose you need to take stock of your current content and find content that is high-performing as well as timeless. If you don't already keep a running catalog of content organized by funnel stage and industry verticals, it is an EXCELLENT way of keeping track of your content for repurposing as well as managing links across content and platforms.
2. Look at your metrics
Check your site analytics to see what posts have performed best over the past month and the past year. Identify content that is either high performing over a short period or steadily performing over a long period. It's easy to spot your highest clicked article for the year, but an old article that is still getting moderate traffic after three years could be ready for an update or republish.
3. Look for new tactics
In specialized industries, it's common to have multiple blog posts, videos, and emails covering similar topics. Ask yourself some of these questions:
Could your highest-performing blog post be turned into a short video or infographic?
Could it be combined into a toolkit with supporting blog posts?
Is it talked about enough to be the subject of a webinar?
4. Look for content for your Ideal Customer Profile
Your ideal customer profile (ICP) is a description of the company that is the perfect fit for your company's solution. Everything you do with content should be aimed at attracting your ideal customer. If your ICP was a hummingbird and your content was your flowers, you wouldn't try to attract them with any flowers, but with ones aimed specifically at attracting hummingbirds. Develop and repurpose content that addresses your audience's pain points, questions, and goals in mind.
Trouble getting started with your Ideal Customer Profile? Stop chasing bad leads and find quality clients by identifying your Ideal Customer Profile with our Free ICP Template and start gearing your content towards the audience you want to reach.
5. Follow the A.C.E. Method

Adjust: make sure content is up to date, free of errors, and identify any new information that needs to be added.

Combine: if possible combine related content to add more value to your content and add links to cross-promote.

Expand: review your content and look for opportunities to dive deeper into a topic point or create new content from it.
Ways to Repurpose your Marketing Content
The Republish
Identify existing content that is underperforming or outdated content that is getting steady traffic and republish to reach a new audience. Consider sharing the content on a new platform such as Medium, Reddit, LinkedIn, or your social media channels. Optimize content with updated keywords and stronger titles to increase the likelihood of gaining traction on search engine rankings. Adding new information from related content as well as links to similar blogs and videos is a great way to keep visitors on your site longer and increase the chances they convert to a lead.
The Recycle
Like we mentioned earlier, you already have more content than you think. Printed sales materials can be an effective way of generating quick and easy content. Your tried and true brochure on weatherproofing windows can become a blog on how to know if it's time to weatherproof. A conference presentation you held years ago could make a great webinar or video series. Your highest-performing blog could become a part of a downloadable guide or a digestible infographic. Recycling is one of the easiest ways to generate consistent content as well as one of the most effective.
The Upgrade
While it's easiest to spot your highest-performing content, sometimes the best content to repurpose is your lowest-performing. Revisit low-performing and outdated blog posts and videos and try to identify why they never found traction. There are many reasons why content can miss the mark. Some of the most common mistakes are poor optimization (headlines and keywords), suboptimal release (published on a low-traffic holiday or weekend), and ineffective sharing. Just because a piece of content was unsuccessful the first time doesn't mean it can't be a hit on the second try.
The Chop Shop
The same way a series of small blogs can become a guide or toolkit, a large piece of content such as a white paper or technical document can be broken down into bite-sized pieces of content such as videos, infographics, or social posts. Webinars can be broken down into short-form videos on specific topics in a series; a parts catalog can become how-to buying guides for potential clients.
The Pillar Page
In specialized industries, you will often create several pieces of content that fit under a single umbrella. A pillar page is a location on your website where you collect similar pieces of content to create a fluid user experience designed to both direct your clients to the information they're looking for while keeping visitors on your website with the coveted 'open in new tab' click.
Is It Time To Get Help With Content Marketing?
These are great tactics to use to augment a healthy content marketing program or to get your program off the ground if you're just starting (quick wins) But here are a few signs you might need help…
You're unsure about your audience or what to say to them – for example, you don't have an ICP, buyer's journey, or personas built.
You aren't measuring your content performance or don't know-how
You're not creating any content at all
You're looking to shave 3 strokes off your handicap
Still Looking For Answers? We Can Help!