Improve Your Website & Messaging with Content Strategy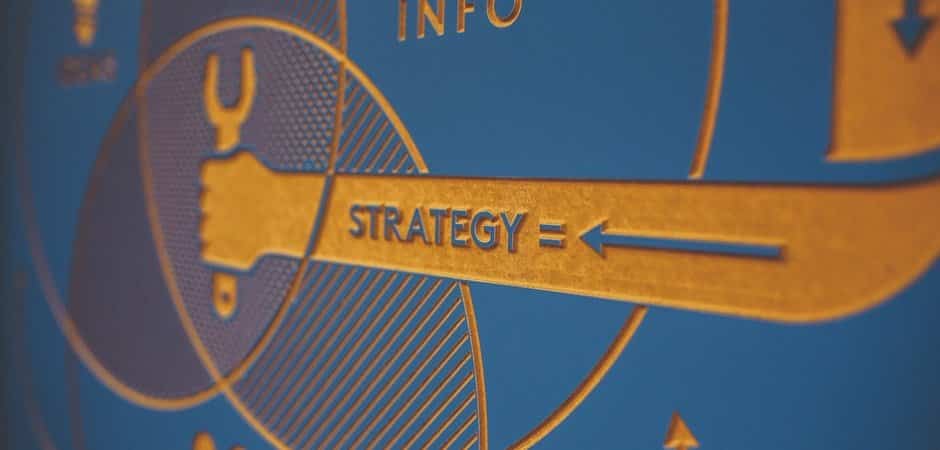 August 23, 2012
If you're thinking about a website redesign project, you might think your first decisions involve picking a color palette, choosing typeface styles, and navigational settings. However, what's often neglected is really the most important part: the content.
Defining the effective and valuable content you plan to provide to visitors should always precede whatever design decisions you make, and will enhance your website design process by providing the design team with a clear focus and vision for your site. Establishing the strength of your content and defining a process for creating future content is where the discipline of content strategy comes in.
Content comes in many forms, so make sure you consider each format and how you can convey your expertise using each medium: web pages, blog posts, eBooks, infographics, videos, presentations, etc.
6 Steps to Creating a Comprehensive Content Strategy
1. Define business goals for your website & online marketing
What is the purpose for your content and what are you hoping to accomplish? Is your website primarily to inform, or to sell? Having clearly defined business goals will help you create effective content to meet your organization's needs.
2. Define your audience and user goals
Who is your audience, and what are their goals? Figure out your existing user base and who you are targeting. Create user personas around these groups. Knowing who your user is will help you create content that is useful and valuable to their needs.
3. Audit your existing content
Conduct a detailed content inventory in order to assess what content you currently own. This can be captured with a simple spreadsheet to assess each page or piece of content (image, files, etc.) currently on your site.  Be detailed, but only capture information that will be useful to you later. Who created the content? When was it last updated? Using analytics, how many people have viewed it? In addition to these quantitative inventory items, also assess the quality of the content: is it redundant, outdated, or trivial? Does the content meet the needs of your business goals AND your users? Can the content be deleted from your site, or should it be repurposed or rewritten?
4. Perform a content gap analysis
Once you have assessed the content you own, figure out what is missing. If customers regularly call you and ask the same question, perhaps the reason why is that the information is missing from your site. If your business runs a blog, use this gap analysis as a way to gain new ideas for blog posts. If your content regularly mentions a specific term, create a new page or post about that term and link to it. Interlinking your pages is not only helpful to users who want more information, but also benefits your search engine optimization.
5. Create and document your content process
After completing the first four steps, you should have a good idea of what your ideal content should look like. Make sure you document your work. Create content templates for commonly used pages, and establish a process for future content creation. Determine who in your organization is responsible for updating and maintaining specific content and make sure each person responsible for content creation knows the overall content strategy goals and process.
6. Create a plan for circulating your content
Great content is useless if nobody knows about it! Be sure your site is designed to provide easy access to your great content with usable navigation, tagging and categorization of posts, relevant keywords, and clear calls to action. Drive traffic to your site with social media, email marketing, and paid search. Make sure you have ways to capture contact information from your visitors so you can keep communicating with them as you add more great content.
Now you're ready to start creating content!