Hivehouse Digital Announces New Ownership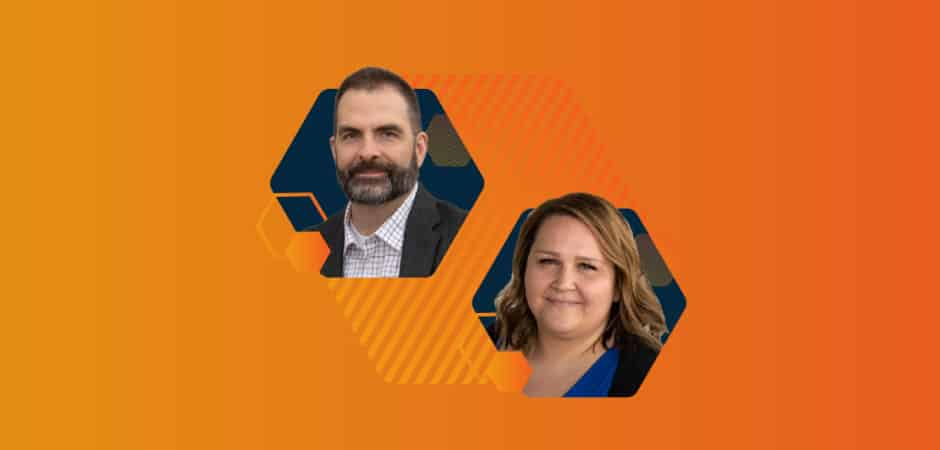 April 11, 2022
It's been an exciting time for Hivehouse Digital. We've changed our name, brought on new team members, and now officially have new owners. But don't worry—they are familiar faces!
We are excited to announce that Chris Beecher, President, and Megan Sherwood, Vice President of Client Services, have acquired ownership from founder Marisa Smith effective January 1st, 2022.
In 2017, Beecher and Sherwood started running the day-to-day operations of the company, named The Whole Brain Group at the time. In 2020, Beecher approached Smith about rebranding the company with a new logo and name, Hivehouse Digital, with the official rebrand launching in 2021.
"This has been an ongoing process," said Beecher. "Rebranding to Hivehouse Digital was the first step of shifting ownership, and it snowballed from there."
Talks to make the ownership official began in early 2021, and it took through March 2022 to complete the paperwork and due diligence, with effectiveness going back to the start of the year.
Beecher and Sherwood are excited to continue creating a positive company culture that's won the Best Place to Work award from Business Intelligence Group two years in a row.
"We are building a company that is employee-centric because we feel that if we are taking care of our employees and give them a great place to work, we can provide great service to our clients," said Sherwood. "You do better work when you work with people who enjoy where they work."
Hivehouse Digital was originally founded as The Whole Brain Group in 2006 as a web app development agency. In 2008, we pivoted to developing websites, which led to us offering marketing services to our clients. This brought us to where we are today as a Platinum Hubspot Partner Agency offering full-service inbound marketing services.
We're a collective of developers, writers, designers, and inbound strategists specializing in building digital marketing programs from the ground up. Our clients are mainly in the construction, manufacturing, engineering, and professional services industries. We use our proven process to understand your company and customers, so we can create marketing programs that deliver results. Contact us to learn how we can help you grow your company!