5 Most Popular Cognitive Biases Used in Content Marketing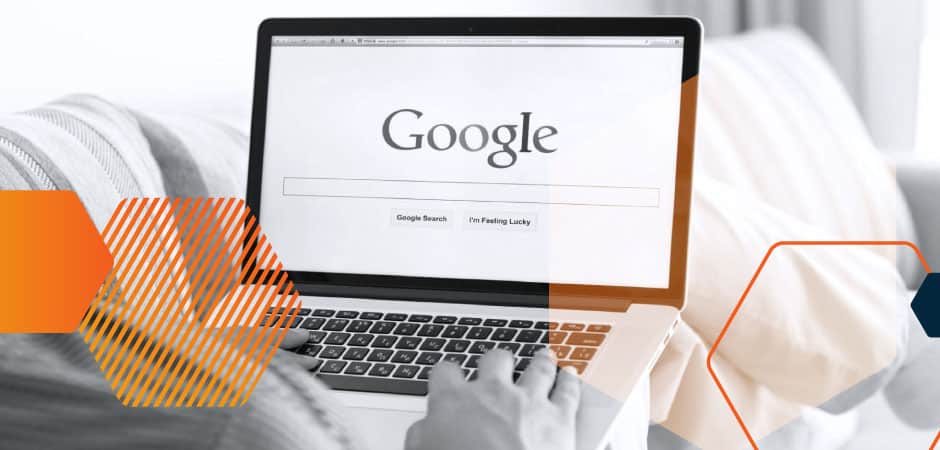 April 19, 2022
Our brain is challenged by "content shock" — every day, it processes about 100,000 words. It tries to skip information that does not seem relevant and has developed a specific approach to speed up the time it takes to process information. This is where cognitive biases appear. 
What is cognitive bias?
A cognitive bias is an unconscious mistake in our reasoning that leads to misinterpretation of information. We base our conclusions on personal experience and preferences rather than facts and logic. What seems rational and logical to us may be completely wrong. Sometimes this can lead to all kinds of problems in entrepreneurship, investing, and management. And even though it is not possible to eliminate biases, it is important to understand that they exist and can affect us.
Why do marketers use cognitive biases?
Cognitive biases profoundly affect our decisions and endeavors, so it makes perfect sense that marketers frequently exploit them to influence consumer behavior. 
Some marketing specialists use cognitive biases to persuade customers to buy products or services. Marketers gather information about the customers' beliefs, preferences, and fears and coordinate offers with them. They implement associated notions into their content marketing and advertising campaigns which prove to be very effective. Some experienced marketers have learned to consider human irrationality and unpredictability when planning long-term marketing strategies. Many marketers know that content is a way to connect with the audience and have started applying this knowledge to create more compelling content. 
How to use cognitive biases in content marketing? 
Modern content marketing has become more connected to delivering messages and ideas rather than just selling products. In other words —  first impressions matter. The way we present information directly affects how users react and perform certain actions, such as purchasing a product or service. That's why it is useful to consider cognitive biases in the content strategy. Let's look at the five most popular cognitive biases and how you can use them to create better content.
1. Anchoring bias 
The anchoring effect is a bias whereby decisions are influenced by the first information that is found. What you learn first often has a greater impact on your choices than the information you learn later. Anchor content marketing can help you grasp the reader's attention. It is a piece of unique, relevant, and comprehensive content that your audience might be looking for. 
Marketers should conduct deep research to understand the audience's needs and their intent to come up with the anchor that would grab their attention. To start collecting such insights on the audience, do keyword research to find the phrases your potential readers use when searching for things related to your product and services in Google.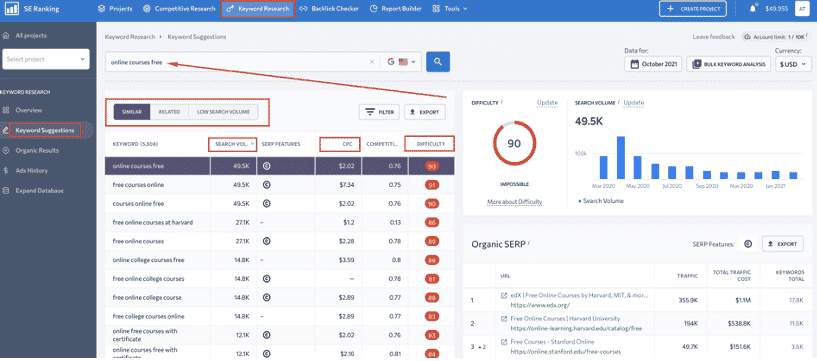 Image source: SE Ranking screenshot
Once you have found target keywords, you can create the page with the appropriate SEO title and description. Then users and search engines will know what your page is about and will find and visit it. The better your page is optimized, the higher it will appear on the search results page, and the more likely it will anchor the reader's attention.
Once you've grasped the reader's attention and brought them to your website, you need to keep them interested. Again, anchors can help — use different content elements to convey your message: 
2. Confirmation bias 
Confirmation bias is a tendency to favor information that reinforces and confirms existing assumptions. In other words, our brain looks for, favors, and remembers information that confirms our beliefs, despite evidence to the contrary.
To create compelling content, you should keep in mind the audience's needs, desires, and fears. The better points you can make, the more trust you get, and the more influential the content becomes. Here are some tips on  content marketing:

Image source: Buffer screenshot
It is very tempting to use confirmation bias in your marketing. However, it may lead to some dangerous complications. The modern media is full of fake news, which mercilessly abuses assumptions and fears to create a biased world perception. Brand communications should be objective and trustworthy. For example, Google assesses the expertise, authoritativeness, and trustworthiness of websites (Google E-A-T) to suggest the most relevant search results. This means that if you create high-quality, authoritative content, it will rank better and give more traffic to your site. 
3. Halo Effect
The Halo effect is another cognitive bias in which one trait influences the perception of other unrelated traits. People judge books by their covers — our experience with a single product could affect the overall impression of the entire company.
Marketers should always consider the halo effect and the context of their content. Readers are more likely to accept content that is placed in an environment that they perceive as positive. A few content marketing tips: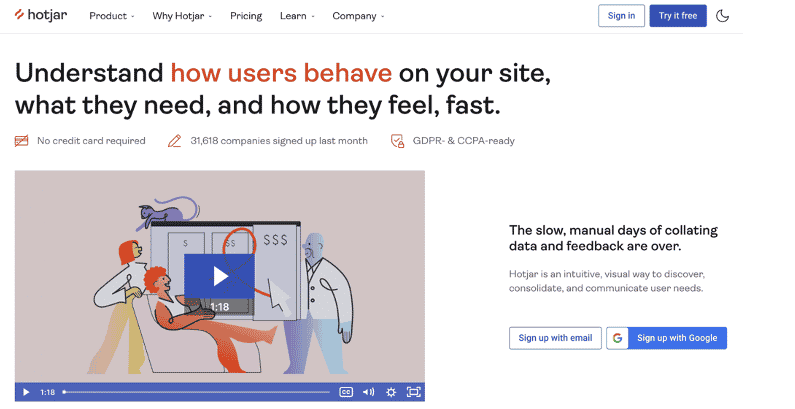 Image source: Hotjar screenshot
Customers that get a good first impression of your company and have a great experience on your website are more likely to buy from or work with you.
4. Zeigarnik Effect
According to the Zeigarnik Effect, people tend to remember incomplete tasks better than complete ones. For example, readers are very likely to remember the cliff-hanger ending of a chapter and will want to continue reading. The Zeigarnik Effect creates more interest in the topic and urges customers to seek further information about products or companies. 
The Zeigarnik Effect could be applied to content marketing:
Image source: Leadpages screenshot
5. Compromise Effect 
The Compromise Effect is the tendency to avoid extremes and choose an intermediate option. This psychological trick is frequently used by marketers who want to sway customers into selecting the preferred middle option, usually placed between the least and most expensive options. 
Many brands apply this effect to the pricing of their products. Here it is used on the GetResponse website to customize your plan for the exact needs and start with a trial period.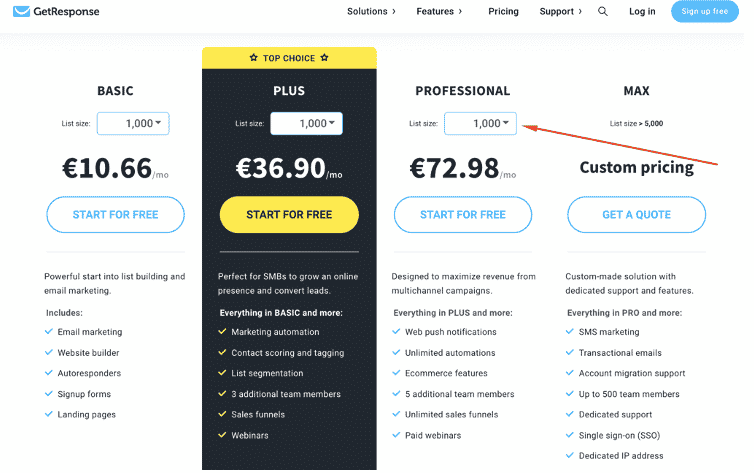 Image source: GetResponse screenshot
You can also use it in content marketing. When you want to convince your audience about a certain action or decision, always support it with alternatives. Give them a chance to consider all possible options and select the one that seems the most appropriate. Don't overly influence the reader. Let them make their own decision.
Conclusion
Our brain acts irrationally sometimes, and we don't even notice it. Cognitive biases have a profound effect on our decision-making and actions. Many marketing specialists use cognitive biases to influence consumer behavior and persuade customers to buy products or services. The better you understand your audience, their needs, and fears, the easier it will be to create compelling, profitable content.
Author bio: Diana Ford is a digital marketing specialist with 10+ years of experience. Diana loves blogging and shares her expertise regarding digital trends, marketing techniques, search optimization, and business strategies.